Sorry for my bad English!
I am a newbie network manager,I just apply to this position.
I don't known much about Buffalo.
My company have a NAS
TeraStation Pro II
Model Name : TS-HTGL/R5 F/W 1.35
when i access to share folder ,click to access a folder,It's show error: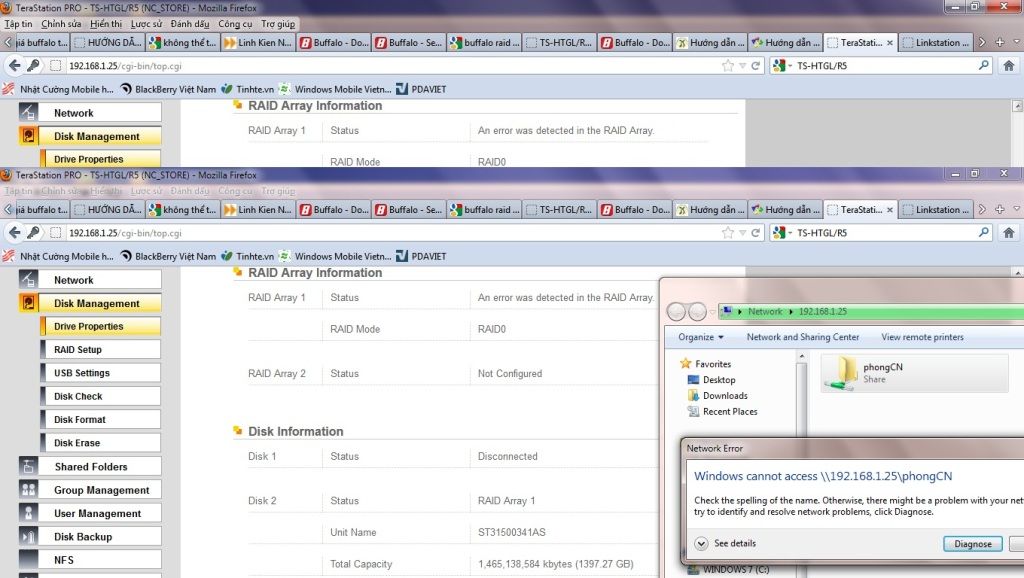 Error show on Administration page: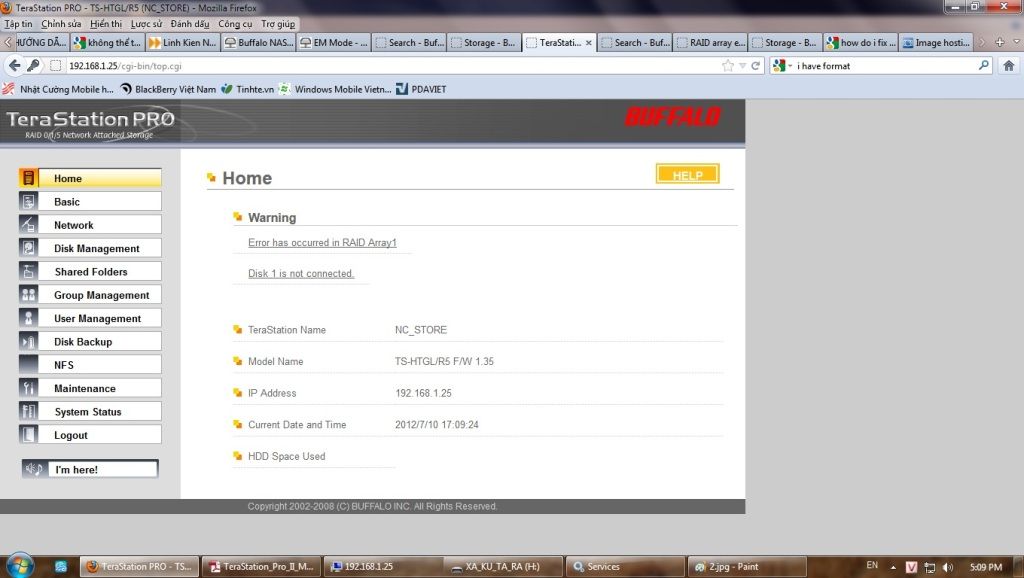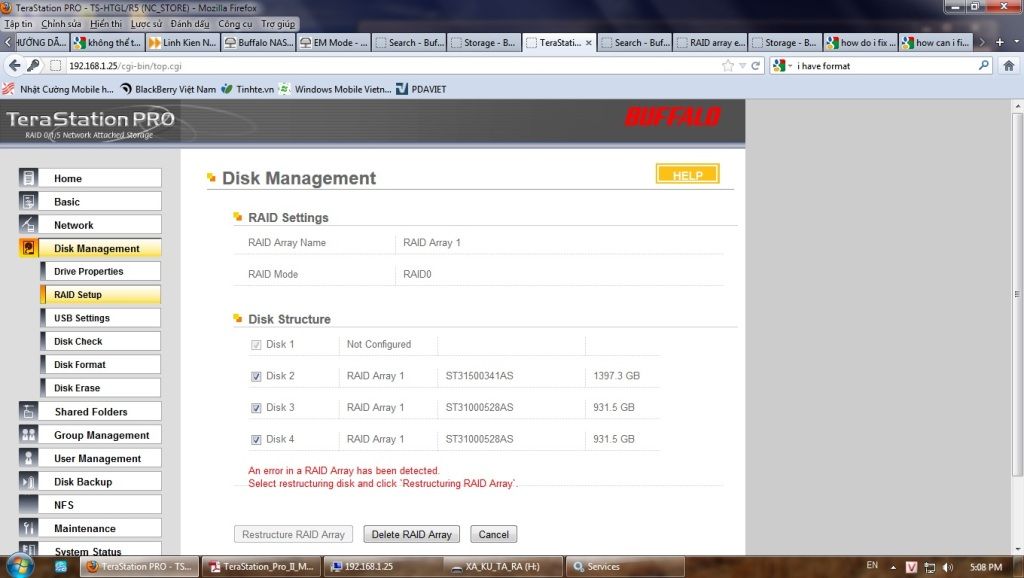 I see on
LC
D of TeraStation,it's show errors:
HD1 Error E16
HD1 Not found
RAID Array 1 E14
Can't Mount
HD1-2-3-4 RAID0
Now,How do I fix it?
Thanks all!!