this are pictures i just shot from a brand new Linkstation Live 500 GB:
obviously they changed the hardware...this is from the old comparision from yamasita.jp...there there were only minor differences.
source:
http://www.yamasita.jp/linkstation/0612/061215.html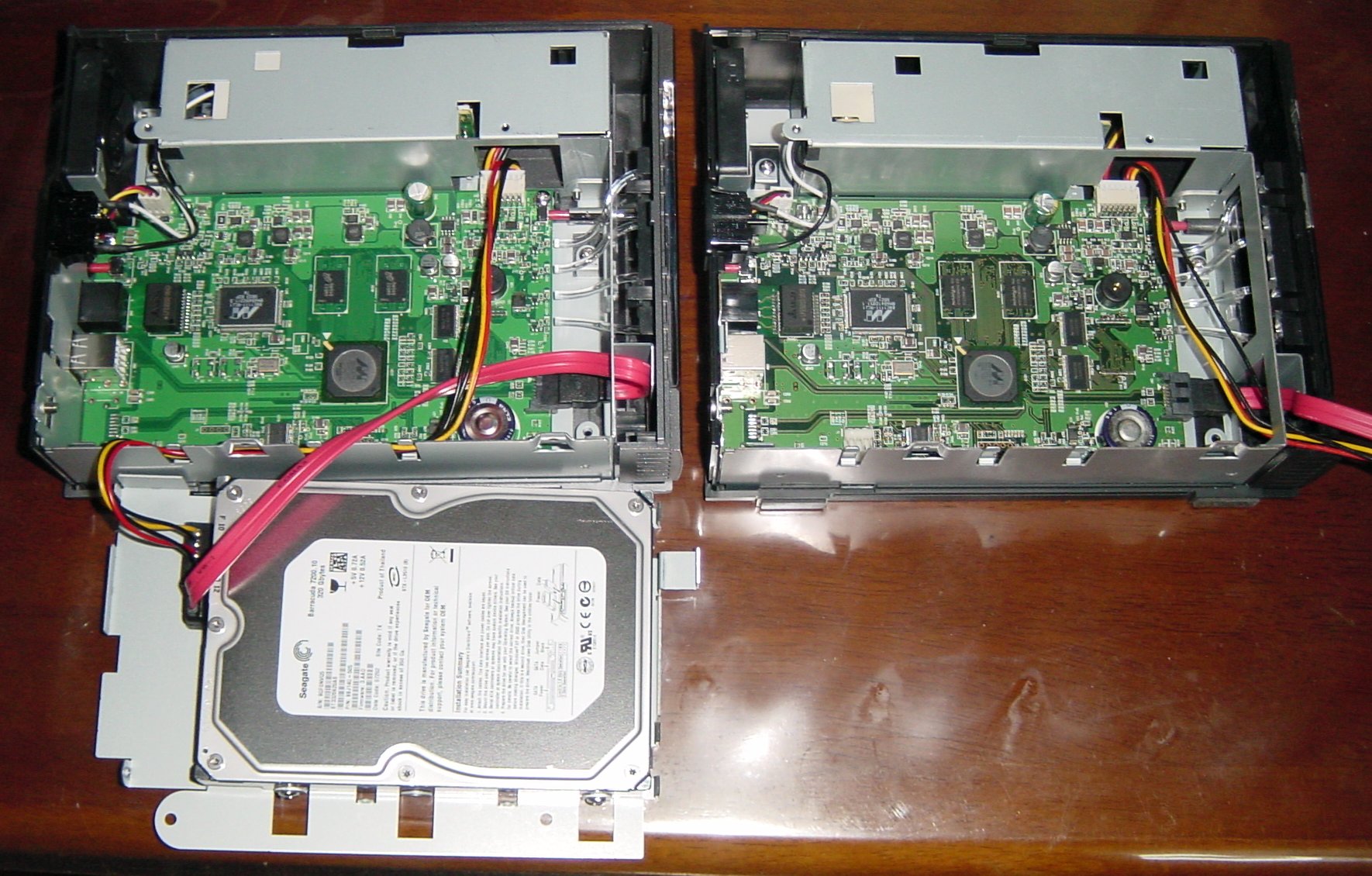 now the LS Live is more similar to a kuropro than to a ls pro.
i just tested, in principal it is just a little different layout....the LS Pro boots the LS Live stock kernel/initrd as always.
but this is the problem for now:
UBoot seems to be slightly different too. i setup the hdd for the LS Live as perfect i could....and it should blinked and beeped after about 7 - 10 seconds. so it happens the moment when it accesses uImage.buffalo/initrd.buffalo from /dev/sda1.
the funny thing:
if you provide the same uImage/initrd via tftp the box boots up normally.
thats why i think it must have to do with the UBoot build on the boxes.
what does this mean for normal users of such a new LS Live?
DO NOT FLASH ANY FIRMWARE. NOT EVEN THE STOCK ONE.
it won`t work. i have tried the 1.03 + 2.06 (US) and 2.03 (german) stock firmwares for the LS Live.
the only way to get freelink running on these boxes most likely is by manually installing the hddrootfs to /dev/sda2 and then provide kernel + initrd via a tftp-server. as long as there is no power cut the box should work normally.
_________________
LS1 (2.6 kernel, foonas svn1062, 750 GB, UBoot 1.2) & LS Pro (FreeLink/jtymod/GenLink, changes all the time)
Thx to all donators!